Ami B. - Lawyer: Quality & Stability / Danny W. - Teacher: Very satisfied
Ami B. - Lawyer: "Quality & stability"

"I have purchased 5 properties from American Eagle Equity so far. Gary has been a pleasure to work with - patiently providing all the information I ask for when deciding which properties to buy, and making the entire process of purchasing, connecting with high-quality management, and even arranging insurance, smooth and easy. The properties are represented honestly, and the prices are fair. I will definitely continue to use American Eagle Equity to build up my investment portfolio."
Ami B. - Lawyer - Maaleh Adumim
---
Danny W. - Teacher - "Very satisfied with my investment"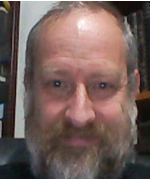 "I found the advice and research of the American Eagle Equity team to be outstanding. Their service and help in finding an appropriate investment for me was great. I am very satisfied with my investment and my returns."
Danny W. - Teacher - Efrat