Eli K. - Education: So far, 11% / Inbal B. - Tech Writer: Children's future
Eli K. - Education: "So far, 11% returns"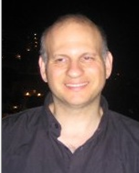 "For a while I wanted to do the buy an investment property in America, something that I saw advertised everywhere. Of course I was skeptical because of the tempting high returns. It seemed too good to be true until I did it and it came true. I bought two properties in Indiana I've been getting an average of 11% net return with a very reliable management company that partners with American Eagle. Gary has been there every step of the way in the buying process (and after) answering all my questions and explaining every aspect about the market and the investment very clearly. I verified what he told me with other investors and everything he said was completely on track. With the investments he was offering I felt that I was not putting all my eggs in one basket and it felt very secure. This is true passive income and I'm very grateful for that. "
Elias K. - Education - Modiin
---
Inbal B. - Tech Writer: "For our children's future"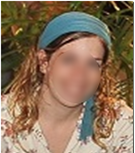 "It's all about our children's future. My husband and I were looking for a way to earn money on our savings so that when your children, ages 2 & 4 are ready to go to university, money for tuition won't be an obstacle. We figured out that with the money we will earn from our investment with American Eagle our children's university education will be fully paid for.
Gary was informative and thorough. He guided us through a very simple process and our investment has been without any issues and we are earning solid returns month after month.
I am very satisfied."

Inbal B. - Technical Writer - Netanya