Ravit B. - Finance: Excellent investment / Doron R. - VP IT: Double return
Ravit B. - Finance: "Excellent investment"


"It's been 4 1/2 years since we first invested in U.S. real estate with American Eagle Equity.
We initially purchased two properties. From our first meeting with Gary we received detailed explanations of the process and it continued exactly as explained (opening an LLC and U.S. bank account for us, the stages of purchase and transfer of ownership, interacting with the Property Management Company, etc.). In my opinion, the basis for a successful investment, especially when it's in another country, is the integrity and professionalism of the investment company you chose to work with as well as the property management company in the U.S. which takes care of everything involved in managing our properties for us including finding good tenants, maintaining our property and making sure our rental income is deposited into our account which we receive on time every month.
Gary continues to support us 24/7, even after our investment, and their professionalism and integrity brought us to recently invest in more properties though them.
Thank you for professionalism, honesty, integrity and continued support!"

Ravit B. - Finance - Haifa
---
Doron R. - VP IT: "Doubled my returns"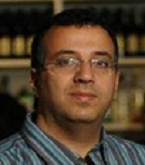 "After years of investing in real estate in Israel, we decided in 2015 to invest in the U.S. for a variety of reasons (higher returns, spreading our risk, the income gaps in Israel, taxes, etc.). After checking many options we decided to invest with American Eagle Equity and purchased investment properties in Jacksonville, Florida. We received continuous support throughout the entire process, it was fully transparent including important information they showed us from the local land authorities in Florida. Every step of the process was explained up front, how to choose properties, do our due diligence, the best (and cheapest) way to convert currency and transfer it to the U.S., and even getting us property insurance. American Eagle Equity also opened our LLC for us and assisted me in opening a U.S. bank account. All of this was in less than 2 months and without the need for me to visit the U.S. My biggest surprise is that there were no surprises!
To summarise, today we are earning returns over 10% per year (net), more than double what we earned in Israel. We recently decided to purchase another investment property and it will be with American Eagle Equity.:
Doron R – VP IT – Rishon Letzion