Udi S. - Technion: Personalized solution/Mati S. - CEO: Transparent Process
Udi S. – Technion Professor: "Personalized Investment Services"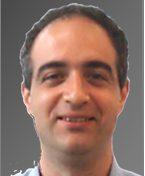 "Last summer my wife and I met with Gary from American Eagle Equity full of doubt if we should invest most of our savings in real estate overseas, something we perceived to be high risk. After meeting with Gary, having numerous phone conversations and, with Gary's help (as well as his partners in the U.S.) personally visiting the city where we were planning to invest, we were convinced that we were dealing with a serious and professional company who know their market , have integrity and give almost unlimited services. The level of renovations exceeded our expectations. Gary was with us every step of the way, never tiring of patiently answering questions (many of them over and over again). Gary was always attentive to our concerns and gave us his honest opinion not only taking into account his company's interests but making sure that our personalized investment goals were addressed. I was happy to realize that there are no "small investors" at American Eagle Equity and that they interact with every investor, small or large, with the same professionalism. We highly recommend American Eagle Equity and wish them much success going forward."

Dr. Udi S. – Professor and Senior Researcher:
Technion University (Haifa) Industry and Science Center
Singapore University: Center for Technology Research
---
Mati S. – CEO: "Transparent Process"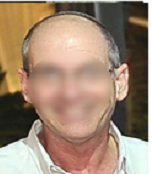 " I met Gary through a mutual acquaintance and after a few meetings I decided to purchase my first investment property in the U.S. After a short period I purchased my second property. I am very satisfied with my decision to invest with American Eagle Equity and I would like to stress 2 points: Gary's professional and patient direction throughout the entire purchasing process and the openness and transparency of how things are managed after. The company offers unlimited support and assistance in everything related such as property insurance, opening a bank account and creating an LLC for the purpose of owning the property. In spite of the distance, the investment is "passive" and the returns are as were presented to me. I want to thank Gary and the team at American Eagle Equity – wish them continued success and I have since invested in 3 more properties with them."
Mati S. – CEO: Importer of industrial materials – Petach Tikva