Rob G.-Investor: Solid returns / Aviva M.- Teacher: supplemental Pension
Rob G. – Investor: "Conservative investment with solid returns"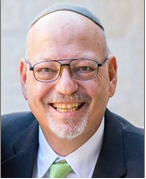 "I'm an experienced investor and have invested in U.S. real estate in the past. American Eagle Equity has a solid and professional staff with extensive knowledgeable of the dynamic U.S. real estate market. After meeting with Gary, I did my own due diligence and even visited the location in the U.S. to see the properties for myself. I ended up investing in a number of properties. The returns are good and American Eagle Equity is always by my side and always available to for guidance and consultations. This is a very professional company of investment managers who are honest and deliver excellent results.
Rob G – Retiree & investor - Jerusalem

---
Aviva M. – Teacher: "Planning for Retirement in 10 years"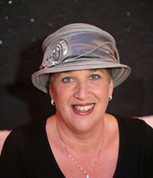 "We never invested before, not in real estate nor the stock market. My husband and I spoke often of wanting to find a way to add to our pension when we retire, which will be in about 10 years' time. We heard about Passive Income real estate and met with a few companies promoting apartments in Israel. Unfortunately the returns were very low and we would have been required to take another mortgage, something that was out of the question. We then met with some companies promoting real estate investments in the U.S. One of them was American Eagle Equity. After our first meeting with Gary we realized that we were in the hands, not only of an investment professional but of someone who really cares about his client's welfare.
American Eagle Equity helped us with everything. Gary explained the entire process in simple detail, patently answered our many questions and even taught us how to check everything ourselves on-line.
Our investment property has met all our expectations. Our income from the rent is deposited into our bank account every month without exception. Their property management company is professional and the people there are warm and responsive. But more important is that the people at American Eagle Equity have always been there for us 24/7.
It's a good investment, good returns and a great company"

Aviva M. – Teacher - Tel Aviv